PCB Surface Coatings (Acrylcoat - HV-60 / HV-100)
Conins Acrylcoat is a high quality flexible, transparent, ECO FRIENDLY Acrylic Conformal coating for PCB Assemblies. Acrylcoat HV60/HV100 are used where the coating thickness required is higher than usual and the working conditions are severe. This gives a thicker coating and it has to be cured in an oven at 80 deg.C for 60 - 80 mts. for best results.
Acrylcoat HV 60 and HV100 ensure protection for PCBs and components against moisture, Oxidation, fungus etc., when exposed to highly humid conditions. It is easy to apply and and has good flexibility and gloss.
Acrylcoat has high dielectric strength and it provides protection against high voltage arcing and corona shorts.
---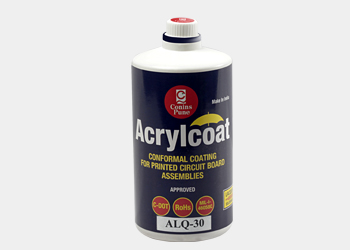 Special Features :
• Ozone Friendly.
• Economical in use.
• Good Dielectric strength
• Excellent adhesion to all surfaces
• Protects component leads from corrosion
• Contains UV Tracer for easy inspection


---
Properties
PRODUCT CODE
ACRYLCOAT HV60/100
Appearance
Clear, Transparant, Smooth & Glossy
Drying Time
Curing @ 80°C for 60 mts.
Cure Time
24 hrs.
Optimum Properties:7 days.
Max. Working Temp.
1200 C
Di - electric strength
25 kV/mm.
CTI Value (Comparative Tracking Index)
600
Viscosity of Lacquer
HV60 = 60 +/-5 secs FC B4 @ 30°C
HV 100 = 100 +/-5 sec FC B4 @ 30°C
Flammability
Self extinguishing (coating) Liquid : flammable
Insulation Resistance
2.5 x 10 12 Ohm/cm
Dielectric Constant
2.6
Dissipation factor
0.01
Flash point
< 0 deg.C.
---
Storage :
Store in a cool dry place below 40°C. Keep away from naked flame or flammable material. The contents are highly inflammable. Destroy the container after use.
PRECAUTIONS : Acrylcoat is a flammable material. Contact with skin or eyes and inhalation should be avoided. In case of contact: Skin: wash the affected areas with soap and plenty of water. Eyes: Wash with plenty of water. If irritation persists, get medical aid immediately. Keep away from open flames and Flammable material. Use in an adequately ventilated area only. Refer to our MSDS before using the product.
SHELF LIFE : 12months in original sealed containers.
PACKING : 1 litre x 8 nos/box.
---
Applications
Clean the surface thoroughly before application. Pre- drying in a clean oven is recommended. ACRYLCOAT LACQUER can be applied by Brushing, Dipping or by Spraying. This can be used in a Dip Coating Machine or can be applied by a dispenser. Curing at 80 deg.C for 60 - 80 mts.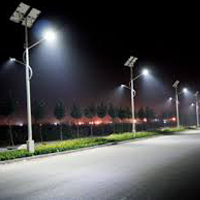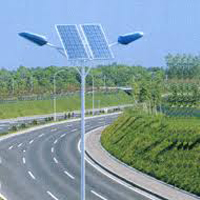 ---