PCB Cleaner (ELCLEAN E-Clean)
Conins El Clean is a specially formulated universal cleaner and degreaser which can be used for cleaning of PCBs after soldering and assembly.
This extra strong cleaner is safe for use on most types of plastics including ABS plastics.
Elclean dries fast and no residue or patches are left after drying.
The Product is ECO FRIENDLY and contains no CFC or HFC
---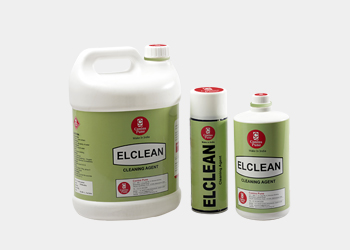 Special Features :
El Clean is FLAMMABLE and all pre cautions for hazardous and flammable products should be taken while using the product.
Usage and disposal of waste should be strictly in accordance with relevant government regulations.
MSDS information will be provided on request.

• PACKING: 500 ml. AEROSOL PACKING
• BULK: 1 LTR., 5 LTR. AND 25 LTR. CONTAINERS.



---